Curated Treatments, Supplements & Skin Care
---
Revitalize | Refresh | Restore | Renew
Are you ready to biohack your wellness journey? Our wellness center offers cutting-edge, science-backed treatments and supplements to optimize your health and wellbeing. With over 28 years of experience, we curate holistic-based treatments designed to support you to look and feel your absolute best. We aim to provide you with the tools to optimize your mind, body and spirit. Join us to unlock your full potential and take charge of your health and wellbeing today.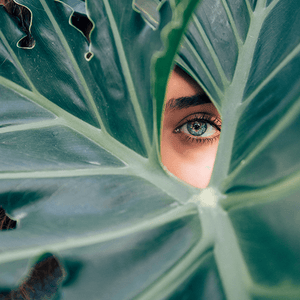 Experience Skin and Body Transformation
Face - Our customized HydraFacials & Anti-aging Thermal Cryo Treatments will make your skin look and feel refreshed, revitalized, and rejuvenated. Come get the G-glow!
Body - Feeling better changes everything. Looking better doesn't hurt. Whether it's a recovery from sports or an injury, we've curated advanced treatments to increase circulation and reduce inflammation. You will look and feel better after your first visit.
Schedule Your Transformation
The science & steps behind the magic of HydraFacial.
Wondering what the magic of our Hydrafacial treatment? Here's the recipe for glowing, healthy skin:
1. Cleanse and Exfoliate: We gently bathe your skin with glucosamine
and lactic acid, which softens debris in the pores and dead skin
2. Mild Peel: A blend of salicylic & glycolic acids at 7.5%, 15%, or 30%
3. Additional Peel: Creek Retreat's own special combination of 6 mild,
face-friendly acids (above + Lactic, Mandelic, Phytic & Azelaic Acid
4. The Clean Sweep: Pain-free extractions with gentle vacuum setting.
It literally vacuums the dissolved dirt and congestion from the pores
5. The Boost: We give you the option to up your skincare game and
add a booster to help tackle fine lines, dark spots, or hydration
6. Cocktail time: Hydrate, Hydrate, Hydrate. We give your skin a
healthy drink loaded with antioxidants, peptides, and hyaluronic acid
7. Turn on the Red Light: We bathe your glowing skin with LED light to
boost collagen production and invigorate elastin
8. De-puff: Gentle stimulation of the lymphatic system boosts flow which
helps the body's natural elimination system
9. Special Sauce: More hydration and protection. We nourish your
beautiful skin with our amazing serums and moisturizers.
Voila
A little about our journey to Serenbe.
From Beauty to Biohacking - Our vision for a wellness retreat took shape in August 2017, two weeks after we chose to call Serenbe home. From Greg's career in the spa and wellness space, including the opening of the International Dermal Institute in NYC in 1999, to Amanda's wealth of experience in fitness, nutrition, and research, we look forward to being a small part of this vast wellness offering expanding in the Mado hamlet in Serenbe. 
Our dear friend Adar quickly took the photo while visiting Serenbe for the first time. It was March 29, 2017, Amanda's birthday. Little did we know what was to unfold.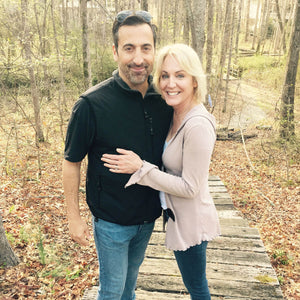 Our office & store
11134 Serenbe Lane, Suite 100 Chattahoochee Hills, GA 30268
Mon - Fri, 10am - 5pm
Sat, 10am - 3pm